Announcements
Anthology Marketing Group Announces Promotions and a New Hire - March 2019
Mar 28, 2019
Anthology Marketing Group announces three promotions in its Digital and Advertising Groups, and a new hire in its Public Relations Group.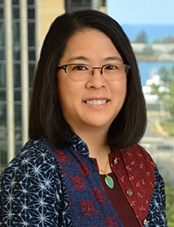 Lori Lum – Senior Vice President, Digital Group
Lum was recently promoted from vice president to senior vice president of Anthology's Digital Group, where she is responsible for managing the day-to-day operations of its Experience Design team and leading the development of the team's creative product into meaningful digital experiences based on sound communication strategies. In her new role, Lum will have additional responsibility for business development, while continuing to lead the Experience Design team. She is a graduate of the University of Hawai'i at Mānoa, where she earned Bachelor of Arts and Master of Arts degrees in communications.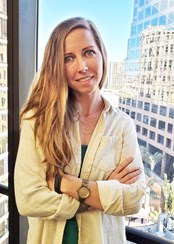 Julie Estrella – Senior Art Director, Advertising Group
Estrella has been promoted from art director to senior art director of Anthology's Advertising Group. In her new role, she is responsible for conceptualizing and designing effective advertising campaigns. Estrella works collaboratively with the internal creative team executing high-quality creative materials with on-time delivery. She earned a Bachelor of Fine Arts degree from the Corcoran School of the Arts and Design in Washington, D.C, and a Master of Fine Arts degree in advertising from the Academy of Art University in San Francisco, California. Estrella joined Anthology in 2013.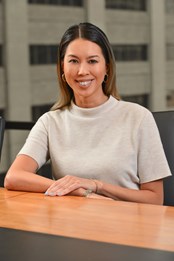 Tiffany Huynh – Account Supervisor, Advertising Group
Huynh was recently promoted from senior account executive to account supervisor in Anthology's Advertising Group. In her new role, she is responsible for Anthology's day-to-day representation to assigned clients, providing responsive account service, developing and implementing strategic marketing initiatives, and ensuring that client goals and objectives are being met. Huynh is an active member of several educational boards, including Hoala School, Hoala Foundation for Education and HawaiiKidsCAN. She earned a Bachelor of Science in Business Administration degree with a concentration in operations and technology management from Boston University in Massachusetts.
Grant W. Geisler – Assistant Account Executive, Public Relations Group
Geisler joins Anthology's Public Relations Group as an assistant account executive, preparing communication materials. His work with the team includes drafting, proofreading and disseminating correspondence, conference reports, press releases, press kits, media advisories and media pitches for client public relations programs. Prior to joining Anthology, Geisler served as an assistant manager for The Sunrise Shack, where he researched new marketing strategies and opportunities to increase sales, cut costs and provide a better customer experience. Geisler earned a Bachelor of Business Administration degree from Gonzaga University in Spokane, Washington.
Anthology is Hawaii's most experienced integrated marketing and communications company. Headquartered on Bishop Street in Honolulu and with an office on Guam, the company offers a team of best-in-practice specialists providing services in public relations, advertising, digital and mobile marketing, social media and research.